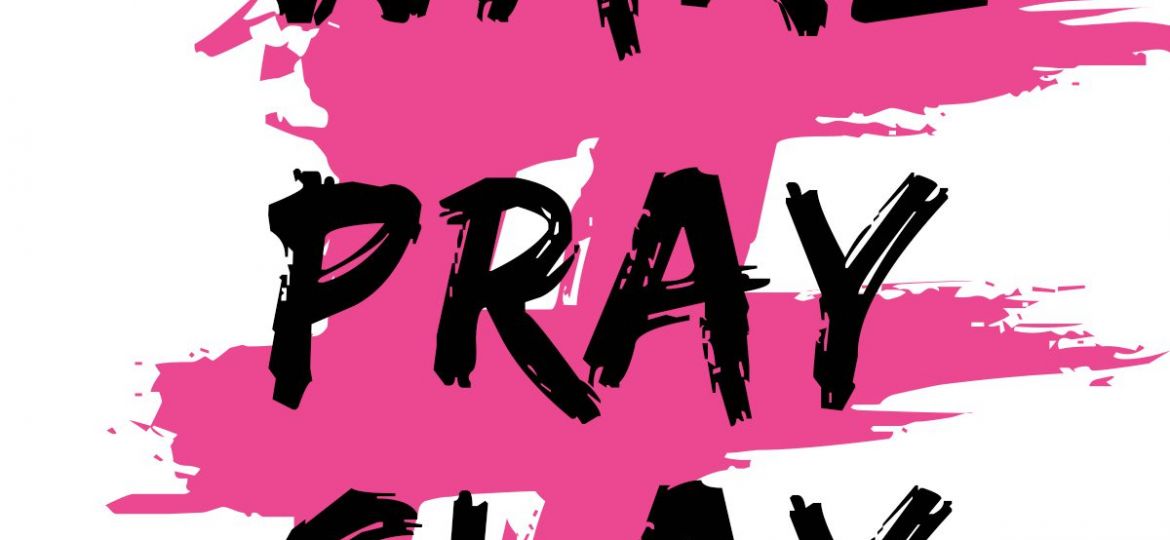 WAKE . PRAY . SLAY
Chances are you've seen this phrase on social media or you perhaps have seen people wearing T-Shirts with the words Wake–Pray-Slay written on it. You are probably wondering what slaying which literally means to killing, has to do with waking and praying. Relax, it's probably not what you are thinking.
To 'Slay' is a new slang which means to succeed at something so amazingly, to do something excellently or to dominate at something. It covers several areas of life, from career, to lifestyle, fashion, etc. With this understanding in mind, we all obviously want to wake up, step into our day and slay! We want to slay that business deal, slay that presentation, slay that dinner date request, basically just slay all day. Now hold on a second, you have to understand that slaying doesn't just happen at the snap of a finger and thumb. For every slayed action, there is an effort that goes on behind the scene.
Take a look at the title of this post, yes you did see there's a word right before slay. PRAY. Prayer can never be overrated as an effort to appropriate things beyond the physical. When we pray, not only do we communicate with our Almighty Heavenly Father, we also enforce the authority we have in Christ. I love how the Amplified version expresses the power of prayer in James 5:16- "….The earnest (heartfelt, continued) prayer of a righteous man makes tremendous power available (dynamic in its working)". Don't you just love that, dynamic in its working!
We can interpret prayer as the 'behind the scenes' of a movie. When we watch actors slay their characters execution in movies within an average of 90 minutes what we sometimes forget is that there are other technical people like the director, sound editor, cinematographer etc., who we obviously do not see, but who put in a lot of work and time to make the finished work that is the movie we watch. In the same way, God is working behind the scenes of our lives; fighting our battles and making the crooked paths straight while we slay in the physical.
Prayer also clears our minds of negative emotions and quickens the Word of God in our hearts. The mind is a battlefield and the devil is more concerned about controlling our minds with negative thoughts than any other thing. But when we spend time with our Father in prayer, He reminds us of who we are in Him and His thoughts towards us. We experience the joy that flows in His presence and receive strength to carry on and slay whatever is ahead of us because those negative thoughts don't seek permission before they fall out.
Many people struggle to WAKE and PRAY which is why they often find it difficult to SLAY. Sometimes just we wake up with heavy hearts, burdened by the thought of what is ahead of us. There is something wonderful about starting your day with prayers and spending time with God just before taking on your day. It gives you a sense of direction and if you'll agree with me that after praying, you step out feeling energized like a superhero ready to take on the world.
Truly, with prayer we can shape our day and slay in our daily endeavours, because when we pray according to the will of God, we speak words of life, which will not go back to God unfulfilled. Take hold of the promise in 1 John 5:14-15, "Now this is the confidence we have in Him that if we ask anything according to His will, he hears us. And if we know that He hears us, whatever we ask, we know that we have the petitions that we have asked of Him" and SLAY all day!
Oyindamola Akinpelu