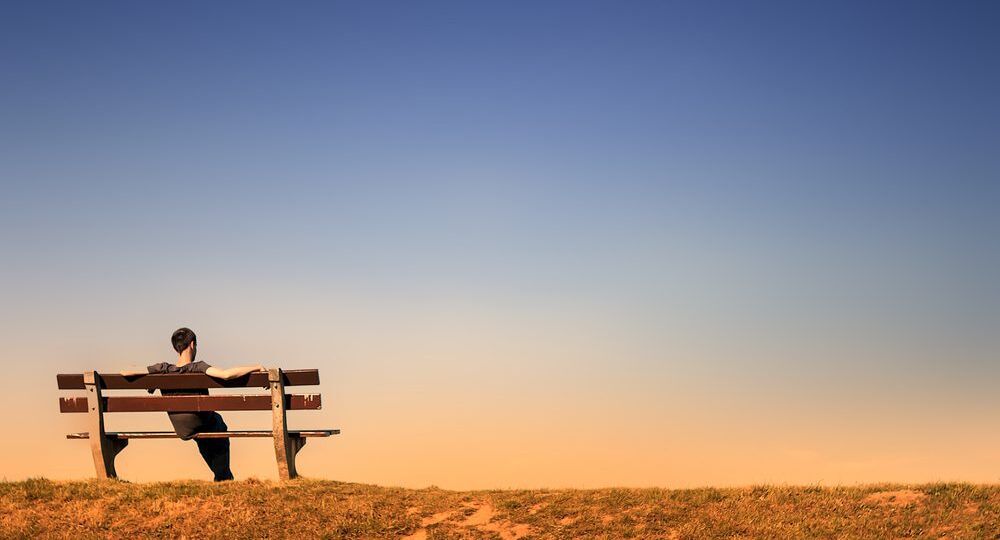 Have you ever heard the saying – "we need the faith of Abraham to get by in life"? With this sentence, some of us are thinking, the only thing I'm seeing is a man who knew how to wait. I mean Abraham was literally the waiting ninja, but the bible confirms something; his faith was counted as righteousness and to partake of his blessings we need to be like him.
God gave Abraham a promise at the age of 75 and as at when he turned 85, the promise had not materialized, still he kept on waiting. In our world today, many would have said he was waiting blindly; even his wife Sarah assumed he was waiting in vain and decided to take matters into her own hands and tried to activate the promise quicker by giving Abraham her maid to conceive and bear a son. The promise seemed like it was taking too long to be materialized but still… Abraham waited on God's appointed time. When he turned 99, God confirmed the promise and at a 100 years old, the promise came to full effect; God made him realise that He never goes back on His promise. If he promised, he will definitely do it irrespective of the timing.
So what then is faith and how do we distinguish it from waiting in vain.
Faith is the substance of things hoped for and the evidence of things not seen.
Faith is believing beyond a doubt, even when you are not seeing a manifestation of what you believe.
Faith is waiting on a promise because you know that He who promised doesn't change his mind on fulfilling the promise.
Faith is pleasing God in the midst of a failing world.
Faith is absolute dependence on God.
Faith is appearing foolish to the world because your foundation is sure.
Faith is waiting patiently until your change comes.
It is never about how you feel or what you see, it is about WHO you believe, WHY you believe and WHAT you do while you believe. There is always a waiting period to faith and what you do while waiting plays a massive role in seeing that what you are waiting for, will surely come to pass.
Faith and waiting blindly are not the same, there is a thin line between the two.
Waiting blindly is saying you have faith but doing nothing to activate your faith; remember, Faith without works is dead.
Waiting blindly is assuming things will just happen without the potency of the word. Never forget that the word of God is God himself.
Waiting blindly is wasting precious time on things that do not have eternal results; knowing fully well that what you are waiting for, is for you to consume on your lust.
Waiting blindly is doing the same things over and over and expecting a different result each time.
Faith is fundamental to Christian living. Faith grows, activates, restores, faith is grounded in a promise and can be built. Paul, while admonishing the church in Corinth said, "while I was a child, I spoke like a child, I talked like a child, I walked like a child, but now that I am a grown man I have put away childish things (1 Corinthians 13: 11). Why did he say this? Because with faith comes growth, Faith is a determinant of our growth in spiritual things and as faith grows, hope is built up within us. The way you treat a 10 month old baby will be different from the way you would treat a 10 years old, because at the age of 10 there are certain things that is expected for he/she to understand. When you pray for something and you don't see the results immediately, it is God's way of teaching you the act of Patience (a sign of spiritual growth). So if your faith is not growing you are probably waiting blindly.
Although, there is a measure of waiting required for faith, the thin line between waiting in faith and waiting in vain is your attitude. Attitude has an activating potential when faith is in play. The Bible says faith without works is dead, so what are you doing while you wait?
While you are waiting, check your attitude. Are you acting like Sarah or are you acting like Abraham? Attitude is K-E-Y. This tells us that while we wait, we must maintain an over-comers attitude because faith is limitless except we limit it.
While you are waiting, you must be praising, you must be working, you must be praying, you must be worshiping and you must be confessing the word of God… this ensures that you are standing sure.
While you are waiting, keep trusting God. He holds the keys in his hands… TRUST HIM ALWAYS.
While you are waiting, wait in faith. His promises are yes and Amen. When he appears like He is coming too late, He is coming in a Grand way.
I'll leave you with this song by Travis Greene and hope it encourages you to wait on God and wait in God for his perfect timing.
While I'm waiting,
I'm getting stronger
My faith is rising
And I will walk on
While I'm waiting
I'm lifted up on wings as eagles
I believe and I will trust in you…
Written by: Tolulope Oyekan