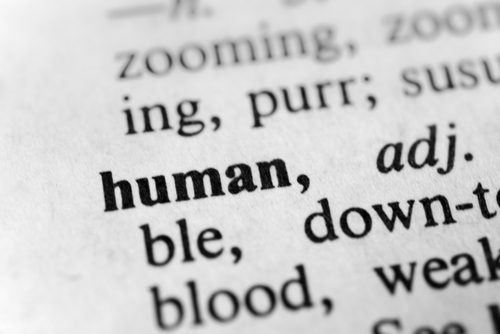 If you've been in the Church or around Christians for a while, you've probably heard a lot about the Proverbs 31 Woman, but did you know it was actually written by a man to his son? I bet you didn't know that. Invariably, you can say the passage doesn't just speak about the Proverbs 31 Woman, but it also speaks to the Proverbs 31 Human.
In its literal sense, the passage of scripture is about a woman who is an epitome of spirituality, capacity, intelligence, and virtue. In another sense, it's a series of protocols with which we can all achieve lasting financial success.
Before we jump into what we can glean from the scriptures, let's take a quick detour to explore the concept of personal finance.
Often when many people think or hear about finance and economics, they start to think of complex mathematical equations and big sounding terminologies. For all intent and purposes, I think those terms were designed to sound more grandiose than they are; how else can the professionals justify their hefty salaries? But don't be put off by those things. Through the years, I have found that personal finance is more personal than it is finance. It's also more mental than math.
What does that mean?
It means that financial success is more about dealing with our idiosyncrasies, desires, and aspirations than it has to do with understanding any mathematical equations or models. Afterall, financial success is sought not because of itself but because of the things it can help to make happen. Now, let's unpack the Proverbs 31 protocol one verse at a time.
Her husband can trust her, and she will richly satisfy his needs. Proverbs 31:11 (TLB)
The Proverbs 31 Human is Trustworthy. Financial success requires that you have access to opportunities. And opportunities flow in the direction of trust. It is the people that you trust that you will give jobs to or recommend for promotions.
She finds wool and flax and busily spins it – Proverbs 31:13 (TLB)
The Proverbs 31 Human is Industrious and Talented. Financial success requires that you get up and seek out work. It is the people who seek out work and diligently as well as skillfully execute the work they have found to do that eventually get rewarded.
She buys imported goods brought by ship from distant ports – Proverbs 31:14 (TLB)
The Proverbs 31 Human is Frugal. Financial success requires that you don't spend money frivolously and recklessly. This isn't about penny pinching or depriving yourself of nice things but spending according to a defined budget on the things and experiences that are aligned with your values. It's also about doing the research and work required to find bargains.
She gets up before dawn to prepare breakfast for her household… – Proverbs 31:15 TLB
The Proverbs 31 Human is effective in Time Management. Time is money which invariably means to properly manage time is to properly manage money. Every day, we are given a fresh 24 hours and those who will achieve financial success are those who are able to properly steward every minute of those 24 hours. Channeling them towards the highest priority tasks and avoiding time wasters.
She goes out to inspect a field and buys it; – Proverbs 31:16 TLB
The Proverbs 31 Human is an Intelligent Investor. Achieving financial success requires that you put your money to work in investments. But beyond just investing in any opportunity that randomly presents itself, it requires that you actively seek investment opportunities and only invest in things that you understand and have researched.
She is energetic, a hard worker… Proverbs 31:17 TLB
The Proverbs 31 Human is Energetic. If you will have financial success you need to pay attention to your health and physical well-being. The sort of work that you need to be doing would require you to are in good health. Being in a high energy state means you can consistently deliver the sort of good work that eventually gets rewarded.
She sees for the poor and generously helps those in need. Proverbs 31:19-20 TLB
The Proverbs 31 Human is Generous. The purpose of financial success beyond meeting our material need is to position us to be in blessing to people around us and to promote the work of God. As such, it is important to take a cue from the Proverbs 31 human and make provisions for giving in our budget.
She has no fear of winter for her household, for she has made warm clothes for all of them. Proverbs 31:21 (TLB)
The Proverbs 31 Human Plans Ahead. Life is full of uncertainties; hence, achieving and sustaining financial success requires that you create structures that take this into consideration. In this year, we have seen how the pandemic disrupted the means of livelihood of many people. However, people with some emergency savings have been able to tide themselves through the toughest part of the lockdown without having to sell their assets at distressed levels.
She watches carefully all that goes on throughout her household… Proverbs 31:27 (TLB)
The Proverbs 31 Human is a Good Administrator. Financial success demands that you carefully manage your affairs. Creating structures and systems that allow to track the flow of resources in and out of your accounts. It also demands that you track changes in your net worth, credit worthiness
The result of following the protocols of the Proverbs 31 Human is a fruitful life decorated with honor and recognition from people of importance. Are you a Proverbs 31 Human?
Written by Kayode Olayemi