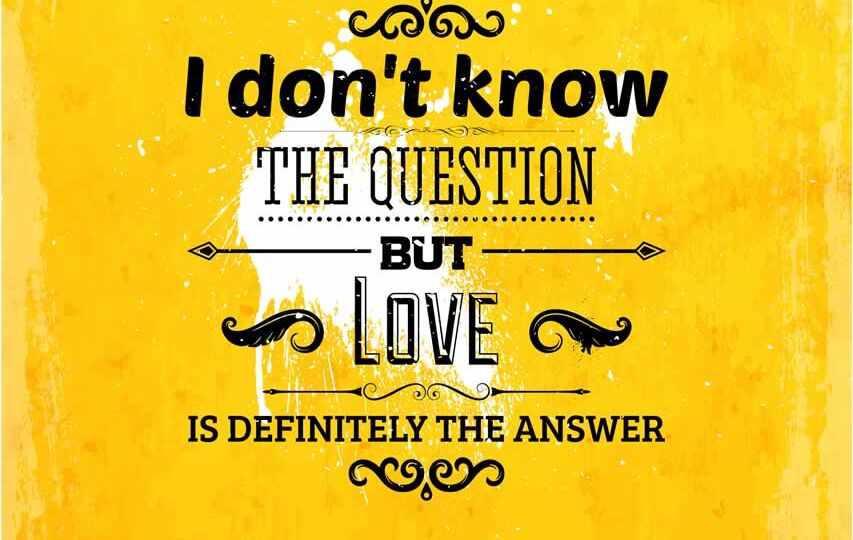 Love is God. Love is an intense affection for another person based on personal attachment. We say we love other people when we're attracted to them and when they make us feel good and appreciated. With the world, when love is spoken of, it is assumed that this type of expression of love can only be received from fellow individuals.
Love is an action word that is active and no one ever showed the depth of true love like God does. Love is not something that God chooses to do or give, it is the very essence of His who He is. He doesn't just love, He is love, 1 John 4:16. God's every action is motivated by love. It directs His activities and reflects His desires, 1 John 4:10. His love for His children is greater and deeper than man can ever fathom. His love is unconditional.
1 John 4:8, "He that Loveth not knoweth not God, for God is love."
As humans, we love conditionally. We love based on feelings and emotions that can change from one moment to the next. But God's love for us is unconditional. Unconditional love doesn't mean that God loves everything we do. Rather, His love is so intense and accommodating of everyone including every sinner no matter how vile or despicable. Ultimately, God wants to have a relationship with you.
In this season of Valentine, we so often seek for love in our spouses, children, friends and family members. And so, we so easily forget the love of God as we succumb to the affectionate display of love we see and feel every day.
Do you know you are the object of God's love and affection, His priceless Jewel and the apple of His eyes? In defining love, God showed us that a key characteristics of love is giving. John 3:16. You may have heard it all before, but you should know that what He gave was not a commonly wrapped present with an expiration date. What He gave was the priceless life of His only son from whom you receive salvation.
God's love for you is fascinating. In this season, take deliberate actions to ponder on it. To you He says there's nothing that can separate His love for you. Absolutely nothing. Not your past mistakes, not your future errors, not your insecurities, nothing. Such is the magnitude of God's unconditional love. Romans 8:35-39. His love is visible in our everyday life. Learn to acknowledge it and allow its expression through you.
Margaret Adedeji