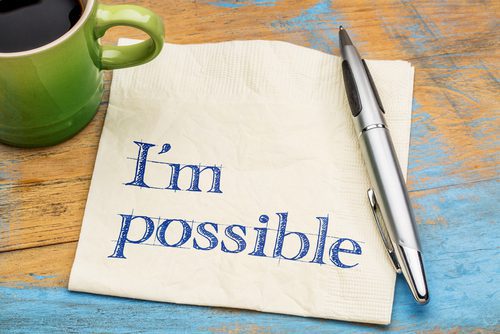 To Drive or Not To Drive…
Hey! Growing up, I recall learning how to drive and how it looked impossible. I also recall going to a driving school several times, my father and my brother teaching me how to drive… albeit, I shamefully could not muster the courage to drive. My excuse was always "can't you see the number of road accidents"?
I believed that there is and will always be an option so why bother. I can use the public transport or be driven by my loved ones. Just to chip in, I admonish that we should be wary of negative options that rob us off our real blessings. Life is full of so many options that are shortcuts and may not lead to what God has promised.
Fast forward, to adulthood and me still basking in the thought that driving was not my thing. After all, there was an option (again, beware of options that deprive you of God's plan!) One night at about 10 p.m., my sweet father took ill and at this time, he was the only surviving parent I had. I was alone with him and he needed medical attention urgently. Fear gripped me and I panicked, more because there was a car at home but the only problem was me… I did not know how to drive the car to save my father. That night so many thoughts ran through my head, like, what if he dies. What excuse would I give? I did not know how to drive…? My case with God that night was a case of God please give me my last chance! I will learn how to drive! Indeed God had mercy, I got a driver to drive the car (do not forget, I waited for the driver to arrive at his convenience and of course we paid for his service). Lesson learnt, I have since learned how to drive and I have been trying my best. In fact, recently, I drove to and from the airport-this is something I have not done before or ever believed I could do but I did it because I had the pleasure of having a long conversation with a friend. (gisting-in our local parlance). I realized that IMPOSSIBLE IS NOTHING when it comes to the people or things we love; just like the case of my father and how I learnt how to drive.
When there is a superseding drive or force, you can do the impossible. God is our superseding force; He has equipped us to do the impossible so why not! 2 Peter 1:3 says-By his divine power, God has given us everything we need for living a godly life.
Why then do we think anything is Impossible?
Anxiety: You may not realise this immediately but you could be anxious about something and turn your back on it. I realized that my phobia for driving was because of anxiety. Matthew 6:25 says- Therefore I tell you, stop being perpetually uneasy (anxious and worried) about your life, what you shall eat or what you shall drink; or about your body, what you shall put on. Is not life greater [in quality] than food, and the body [far above and more excellent] than clothing?
Negative thoughts: Like me… thoughts of accidents etc. hindered me from driving. Speak to your thoughts squarely and address them. Again, the Bible admonishes on our thoughts in Philippians 4:8-Finally, brothers, whatever is true, whatever is noble, whatever is right, whatever is pure, whatever is lovely, whatever is admirable–if anything is excellent or praiseworthy–think about such things.
Low self-esteem: If you feel you cannot achieve something the likelihood is that, you would not achieve it. Even if it looks above you, try it… by the way, that is why we have ladders. (Ladder could mean anything or anyone that helps you move up higher). Luke 1:37 says- For nothing is impossible with God.
Lack of Faith: If you have faith, you can move mountains, nothing is really impossible for anyone who believes. Mark 9:23 says- Jesus said to him, "If you can believe, all things are possible to him who believes."
Finally, Impossible is nothing, You are possible. Whatsoever you desire, keep calling it forth and like God has promised, He will give you the desires of your heart when you delight yourself in Him.
Written by: Udochi Anokwu