Godman Akinlabi is the Lead Pastor of The Elevation Church, Lagos, a non-denominational church founded in 2010 with a God-given mandate to 'make greatness common'. TEC is focused on Social Service delivery and is the main driver behind several initiatives, events, interventions and community outreaches that are enablers and beneficial to the social well being of the communities that it serves.
A pastor with over 20 years of experience, he is a seasoned and highly sought-after speaker, trainer and consultant who has taught and inspired people in conferences and churches around the world. He is an ardent scholar who holds a bachelor's degree in Mining Engineering from the Federal University of Technology Akure; a master's degree in International Law and Diplomacy from the University of Lagos; an MBA from Manchester Business School; and was part of the 2018 Class of Strategic Perspectives in Non-profit Management program of the Harvard University (SPNM18).
Godman is the visionary behind several initiatives, interventions and community outreaches such as the Pistis Foundation, a non-profit organisation established to be a model provider of empowerment opportunities for the economically challenged with its focus areas on education, health and shelter, Elevate 200 churches, a weekly outreach that began in 2010, which focuses on feeding, training and empowering the less privileged, as well as several large scale Soup Kitchens and free medical outreaches for the less privileged that have held all over Lagos state.
He is the convener of several events and conferences targeted at empowering different people groups in Christian ministry, business and the polity. Some of those events include the Exponential Conference for Pastors and Church Leaders; Vantage Forum, an annual business & economic outlook event; the Hangout which is a conference for singles, a mentorship program for young men called "Man Up"; Better Half Media, a ministry that is positioned to positively influence marriages and relationships; and Business Roundtable which is an initiatives that helps to empower persons in business, the workforce and in government.
He is an author with several acclaimed books such as Sexuality: Get a Grip for Singles & Couples, the 7 Commandments of Foolishness; Don't Waste your Pain, Moving from Fear to Faith, I am Possible, and his latest release, "Burning Questions, Flaming Answers", a book that answers some of the common questions for couples and singles about relationships. A recognized social media influencer, he holds a special social media event every Friday that is focused on sharing practical tips about building godly relationships for both singles and married couples.
He is happily married to Bolarinwa, a teacher and minister of the gospel and they both have two beautiful children.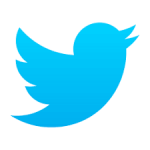 [rotatingtweets screen_name='pgeeman']