Experience true worship, connect with family and find opportunities to serve God as we make greatness common
Resident Pastor,
Debo Omotunde
Debo Omotunde is the resident pastor of The Elevation Church Mainland Centre. He served as an Associate Pastor of The Elevation Church from its inception before being appointed to start the Mainland Church in 2015.
In addition to being a church leader, he is a consultant and strategist and runs his own management consulting firm. His current interest is in strategy development for profit and non-profit organisations to develop mid to long-term growth strategy. He is married to a beautiful wife, Alayode and they have 2 lovely children.
Out of Town


Join us online
Simple, Convenient, Safe


Give online
Seeds: 
Our children's church
Picture a place where your kids are excited to go to every Sunday. Seeds is a place where children can start that very important journey of faith in God. Through music, games, activities and a robust curriculum, your children will grow into the giants God created them to be.
Elevation Priests Of Praise
We love to worship God and EPOP are on ground to lead the way! Expect the music to be vibrant, the worship deep and the praise extravagant. It's just the way we show our love to God.
They're inquisitive. They're vivacious. They're audacious. They're TEC teens.

It is smarter to travel in groups.
 We believe in the power of connections and fellowship.
Through our connect groups, we create a sense of family so no one is left out.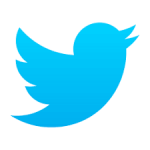 [rotatingtweets screen_name='elevationng']