Same Church, Different Location
Our experiences are the same no matter the location. Here at the Ikoyi center, you can be sure to have vibrant experiences and connections when you visit us.
Listen to the latest messages from The IKOYI Center
Simple, Convenient, Safe


Give online
Resident Pastor,
KOLA FAYEMI
Kola Fayemi is the Resident Pastor of The Elevation Church Ikoyi; he is also the Global Head of the Prayer and Intercessory Ministry of The Elevation Church. In addition to this, he is a professional lawyer with bias in Energy, ICT Law and Corporate Governance.


Kola is a dedicated family man, God-lover and an intercessor par excellence. When he is not at work, in church or doing some research, he spends his spare time watching football as an ardent fan of Liverpool Football Club.


He is married to his best friend, Tomilola Kolawole-Fayemi and their marriage is blessed with two beautiful daughters, with whom they reside in Lagos, Nigeria.
Seeds
Our children's church
Picture a place where your kids are excited to go to every Sunday. Seeds is a place where children can start that very important journey of faith in God. Through music, games, activities and a robust curriculum, your children will grow into the giants God created them to be.
They're inquisitive. They're vivacious. They're audacious. They're TEC teens.

Elevation Priests Of Praise
We love to worship God and EPOP are on ground to lead the way! Expect the music to be vibrant, the worship deep and the praise extravagant. It's just the way we show our love to God.
It is smarter to travel in groups.
We believe in the power of connections and fellowship.
Through our connect groups, we create a sense of family so no one is left out.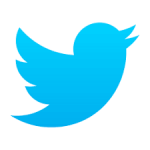 [rotatingtweets screen_name='tec_ikorodu']