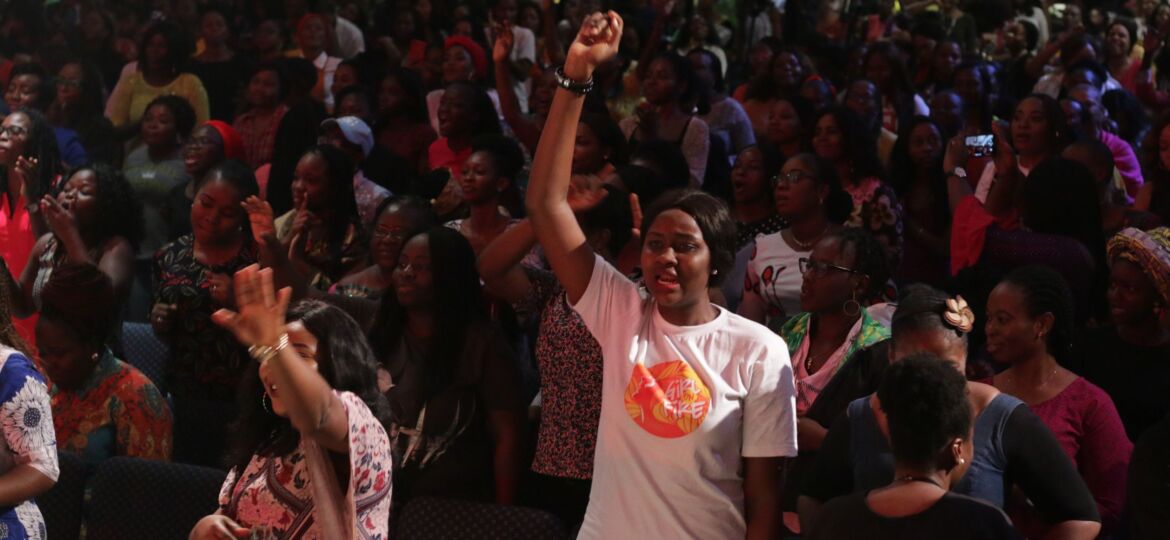 The third edition of Made for More, a women's conference organised by The Jewels of The Elevation Church, held on Friday 19th and Saturday 20th October 2018 at the Pistis Conference Centre, Lekki, Lagos.
This year's conference was themed "Girl on Fire". The conference focused on helping women understand that they are more than their environment and circumstances suggest; and igniting the fire to do bigger things and achieve greater feats. It was a time of fun, learning, worshipping, praying and supporting one another.
The 2-day conference opened on Friday with a short exhortation titled 'Can You be Extra?' by Pastor Bolarinwa Akinlabi, the convener of the Made for More Conference and co-lead pastor at The Elevation Church.  Her talk focused on urging women to go the extra mile and always be prepared for unforeseen circumstances at every season of life.
Mrs. Jumoke Adenowo also spoke to women about hard work, identifying innate gifts and using it to bless humanity, submission, the power of words, and prayer.
The second day of the conference was even more power-packed with a full hour of Women in Worship led by Ella Vibes, Ccioma, Lily Perez and Sola Allyson; a "Real Talk" panel session with Foluso Gbadamosi, Joy Isa, Mercy Makinde, Simisola Ajasa and Ivie Ogbonmwan where participants had the opportunity to ask questions about their struggles with respect to relationships and marriage, health, career and spirituality; and were given real, honest answers.
There was a second session with Mrs. Jumoke Adenowo on Saturday closing with prayers for women at different life stages. The conference came to an end with an exhibition of various businesses showcasing their products ranging from fashion and accessories to household items.
If you missed this amazing conference for one reason or another, not to worry, you can get the resources here.
Also, remember to save the date for the next Made for More conference slated for Friday 18th and Saturday 19th October 2019!
The Jewels is the Women's Ministry of The Elevation Church. At The Elevation Church, every woman – irrespective of status and age – is given the place to find and walk in the fullness of God's plan in every area of their life.  All Jewels have the opportunity to connect, grow in their relationships with God and be part of a family that nurtures and cares for their general well-being. By being a member of the Jewels, you will be better equipped for service and spurred to engage in good works.
See images from Made for More: Girl on Fire Conference here.