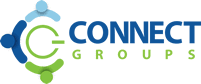 Our connect groups are structured to ensure no one stands alone
Find connect group areas closest to you
Use the map below to find the Connect Group closest to you. All Connect Groups are mapped according to their areas. Detailed addresses are not provided online for privacy reasons. For detailed addresses, contact us by email or phone or visit the information stand in any of our churches. We are excited to help you find a Connect Group in your area.
We have Connect Groups in many locations across the island and mainland. 3-4 Connect Groups make a Section while 3-4 Sections make an Area; 2-3 Areas form a Zone.
Send us a message if you have any questions.