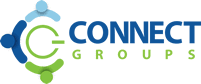 Don't get lost in the crowd. Connect with a family.
Click here to join our small groups
Sharing life together is what fosters a true sense of fellowship and family but it's hard to do life with a crowd! That's why we have all kinds of small groups that are both location and interest-based to give people opportunities to forge meaningful relationships. You were not created for isolation but for connection and this is why our Connect Groups are at the core of our church. Join one today!
Who can join a Connect Group?
Our small groups are open to anyone who wants to have a vital relationship with Jesus Christ. You do not have to be a member of our church to attend our Connect Group meetings. There are several options to choose from based on your location or personal interests. Go ahead, find a group that is best for you and we look forward to welcoming you!
Beyond large events and services, small groups foster meaningful relationships and spiritual growth. You will find opportunities to connect and grow with people who have similar life experiences and who can encourage you on your faith journey and vice versa. By being in a small group, all members are ensured support, prayers, inspiration and strength needed to advance in life.
Connect Groups are fun, informal and real. Most groups usually have between 10-15 members. In a typical meeting, members have opportunities to ask questions or give insight about God's word, pray for each other, engage in group activities and small community projects. Best of all, the people are genuinely interested in getting to know each other and building each other up.
Can I lead a small group?
Leading a Connect Group is an excellent way to serve God and be a blessing to others in your community. It is in fulfillment of the great commission to "make disciples of all Nations". We believe every leader should be equipped to lead effectively so we train aspiring Connect Group leaders and provide the tools and guidance required to successfully lead a Connect Group. If you are interested in leading a group, you must have completed our membership class and enrolled in our workers' training institute (TECi). Once you indicate the type of interest-based or location-based group you want to host, you may contact the small groups' pastoral team immediately to get going.
3 STEPS TO FIND YOUR GROUP
Select the location nearest you.
Choose from a variety of options from location, interest, and schedule to find the group that's just right for you.
Submit your information and a Connect Group leader will contact you shortly with more details.