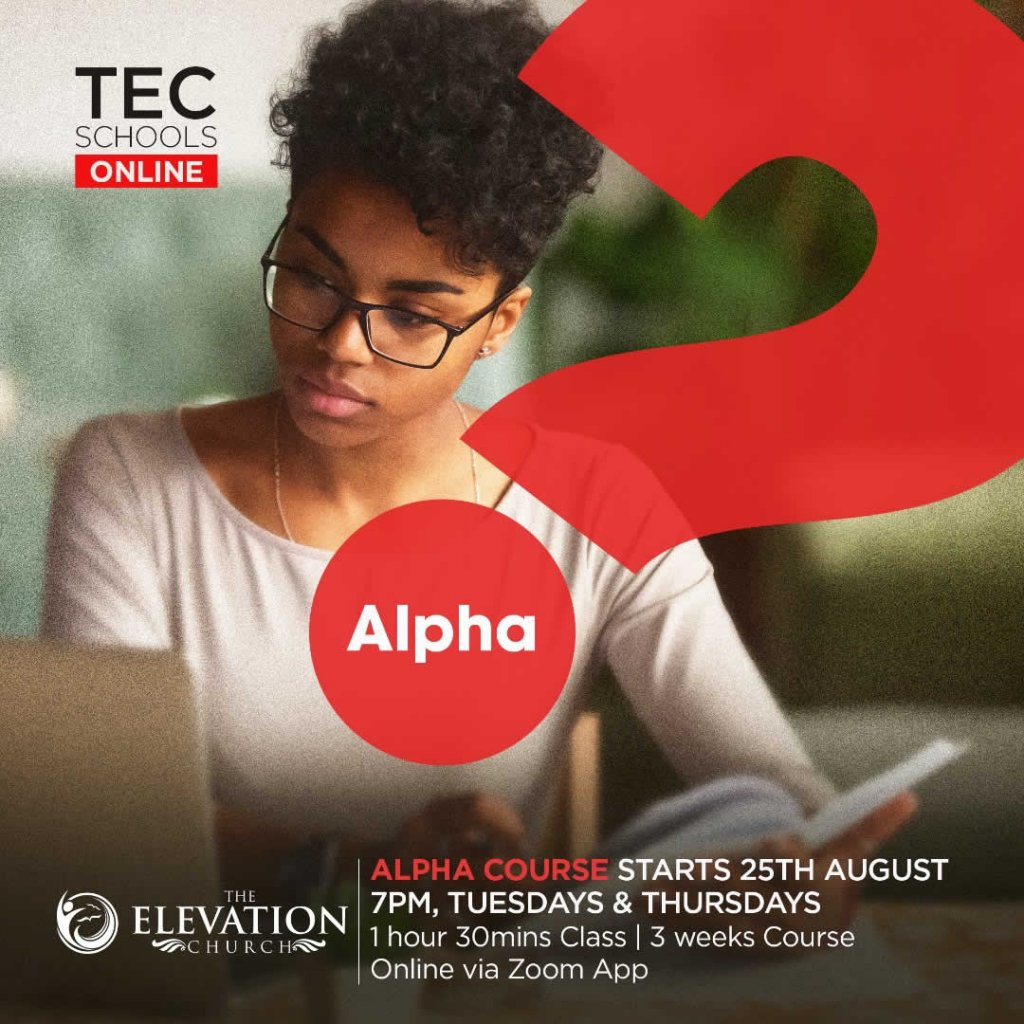 Alpha Course provides a practical introduction to Christian faith. Looking at questions like:
Is there More to life than this?
Who is Jesus?
Why did Jesus Die?
How can I have Faith?
Why and How should I read the bible?
Who is the Holy spirit?
How does God guide us?
How can I resist evil?
How can I make the most of the rest of my life?
Does God heal today?
What about the church?
This course starts on 25th August, 2020 and runs for 3 weeks (online class via zoom app) – 7PM Tuesdays & Thursdays; the course content is provided by www.htb.org