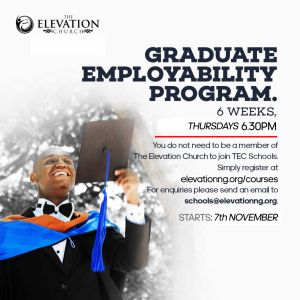 This a repeat of a course that made so much impact last year. It is designed boost your chances of landing your dream job as well as equipping you for star performance on your current job. It is for job seekers and employees with work experience below 5 years. Small business owners will also benefit. Topics include
Business and social etiquette
Presentation and public speaking
Social & emotional intelligence
Building resumes & tips for interviews
Job search skill and so on.
There is limited space available for this class. So, please register urgently.